With Fathers Day still a recent memory, we thought it was only appropriate to give a big shout out to all the Dad dog owners and share some of our favourite ways to celebrate being a Dog Dad!
The perfect morning
Well, we think the perfect Dog Day starts the way most mornings do for a dog; lots of cuddles in their dog bed, or yours since if it's a special occasion!
Then of course it's time to get all dressed up and go out on a lovely long walk. For this, we recommend a new harness (bonus points if you match with Dad) and a matching lead to make sure you really stand out from the crowd! Don't forget, if you're taking the day's activities to the next level and going on a little road trip, remember to bring your travel essentials like car harnesses and treats!
Top Tip: save yourself the worry of cleaning the car if your furry friend gets a bit muddy and maybe invest in a waterproof seat protector (thank us later).
Afternoon activities
Is there anything better than playing ball with your Dad? We don't think so! So spend the afternoon doing what Dads and dogs do best, playing! Whether that's kicking about a classic football or throwing around a fox, an afternoon in the sun with Dad will always be a great way to spend the day! Don't overdo it if it's hot out there…..
An evening to remember
After a long day of walking and playing, now's the time to relax and that only means one thing- a luxurious bath! Spend some quality Dog Dad time (am I really reading this? Ed) and pamper your pooch with some lovely shampoo, a nice brush and some body mist to finish. After all, we want to smell nice and fresh for the last activity of the day: dinner.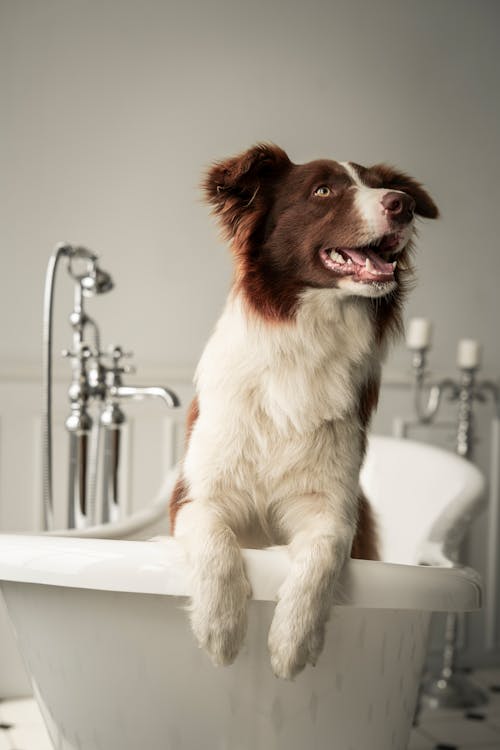 So set out your poshest plate settings, cook your favourite food and finish the day on a high.
What does your ideal Dog Dad day look like? Make sure to tell us on our socials!